Hi Micro.blog peope!

I am trying to setup my profile from this feed: https://statium-monorepo.vercel.app/newsletter/feed.
The JSONFeed validator says it's valid: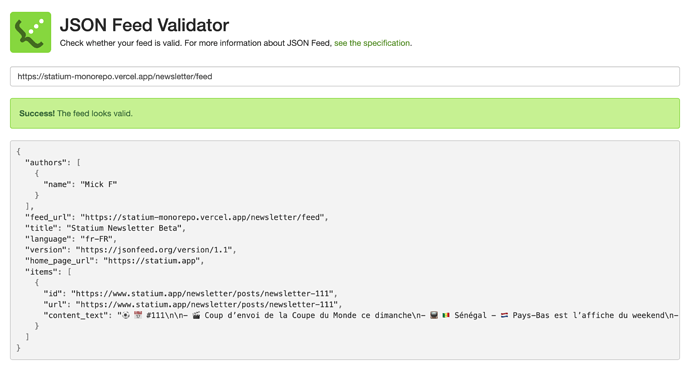 But I get this following error message in the logs:
Feed: Processing post failed TypeError, no implicit conversion of nil into String

So I can't figure out what is wrong.

Thanks for your help!