A bug report for @vincent.
Notifications for replies don't bring me to the Mentions page or the specific reply.
And as long as I'm complaining about notifications, I've long wondered why my phone/watch never buzzes for M.b ones. I've got everything enabled in settings.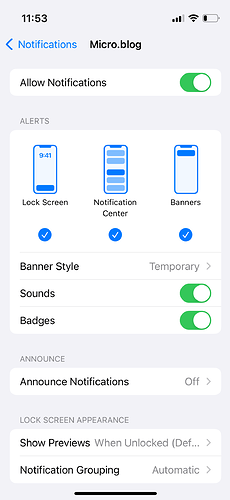 They're my favorite notifications to get, and I always miss them until I manually check Notification Center. Maybe it's a problem on just my phone. I happen to be setting a replacement phone up from scratch later today, so I'll let you know here if that fixes it.