This is a followup to a conversation with @jean about some posts apparently not showing up in the Books discovery timeline. I thought a concrete example might help.
This is the original post (from an externally hosted blog), posted Dec 19 2022, 8:58 pm Pacific Time.
On the Micro.blog macOS app, I see the post on the Books discovery timeline:

But it does not appear when I go to the Books discovery timeline on the web browser: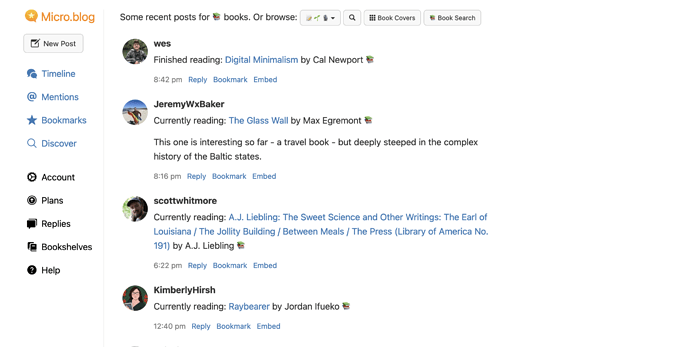 Notice also that a post from toddgrotenhuis appears on the app, but not on the browser. The browser timeline appears to only get posts connected to the Micro.blog Bookshelves ("Finished reading", "currently reading", etc).
In case it helps.