Is there any way to add support for the em dash to Micro.blog hosted blogs (+ newsletters)?
On a blog using Hugo 0.94, the default settings for Goldmark are typographer: true, which converts --- into an em-dash. Configure Markup | Hugo
So you do… Let me try upgrading Hugo, per @jsonbecker and see if that helps.
BTW - Nice job with TIL! I've been following via RSS.
That works. I guess now I'm just wondering how to get that markup to come through the API when I use the punctuation in Ulysses.
I posted an em dash from Ulysses to my Micro.blog just now, and it came through alright. I did just type the em dash using the keyboard, though. I don't think you need special support or be on a specific version of Micro.blog for that. It's just Unicode.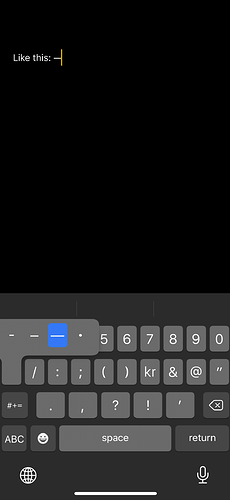 Yeah, it's strange. They seem to work on some posts, but not others and I'm trying to detect the difference.
When it's not working, what happens? Do you have an example post to look at?
Unfortunately, I don't have any examples at this point, since I fixed the issues where I saw them using Jason's advice. I'll keep a lookout, though. Thanks.