I love the way Dave Winer formats his linklogging on scripting.com. Headline/comments are plain text, followed by the link with the domain as the anchor text. Like so:

Then when the link item is cross-posted to mastodon, bluesky, and other microblogging services, only the headline/comments are posted, with the link. Like so: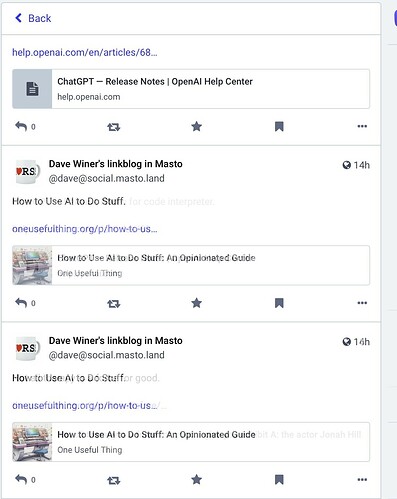 I know I can do this manually—edit the markdown link by hand, and forego automatically cross-posting to masto and bluesky, instead cut-and-pasting to those two services. And I suppose I could move to radio3–but I'd rather stay on micro.blog.
Can the entire process be automated using micro.blog, maybe with the addition of third-party tools?
Thanks!