Hello! I noticed a bug while I was trying to write a longer post in the Micro.blog iOS app (version 3.0.4) that you can't scroll further down the writing text area if you write beyond a certain length.
Here's a preview of when I was writing the post and then tested until when the text gets cut off on my end: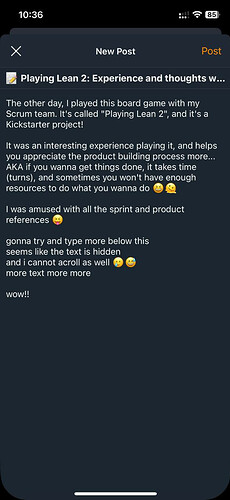 And here's how it looks like while I have the Keyboard out and I'm trying to type more things: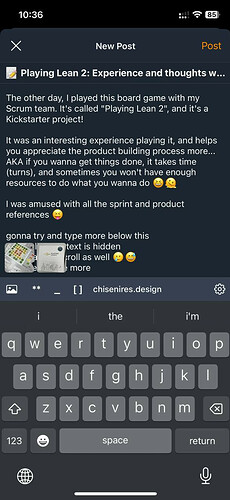 I was also adding images to the post, and that seems to be overlapping the text area field, too. When I try in the space next to the images, I can't select the text that's underneath it.
There was one point when the text area field became scrollable, but it made the section for showing uploaded images become a super big area: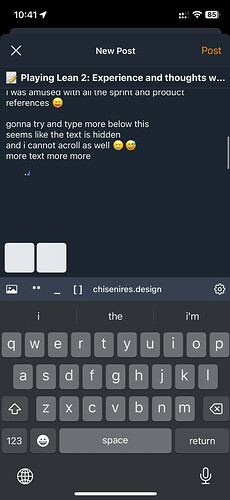 It became like this after I exited the app (while still in the New Post view)to use another app, then changed back to Micro.blog. If I close the New Post view and open it again, it goes back to the initial bug.
Hoping this helps! Wasn't sure where to bring up bug reports, please let me know where to do that if ever I do encounter any while using the app.