I want to be able to show a potential funder a full list of all the posts in my Waikawa News blog, with date, title and category, like the partial list in the attached MarsEdit screenshot.
I've downloaded the json file and am about to look at the bar file and could use BBEdit to pull out what I want, but wondered if there's an easier way to get it.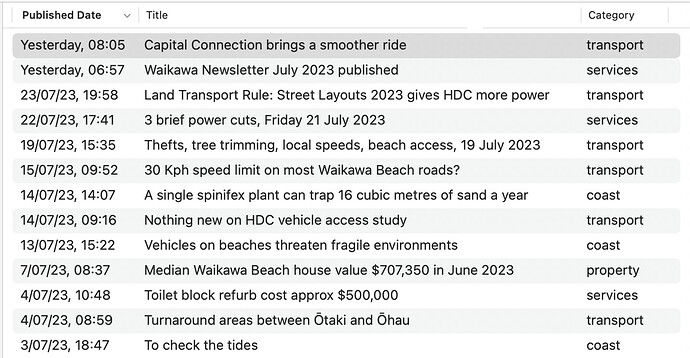 I'd be very happy if there was some Terminal command, for example, I could use.