Currently, micro.blog doesn't show the Category name as a Heading in category page views, in any theme. There are two issues with this:
Someone landing on a category page link directly would have missing context. No typical user looks at the URL.
If the category page is linked in the menu, it doesn't highlight itself as selected to provide context either.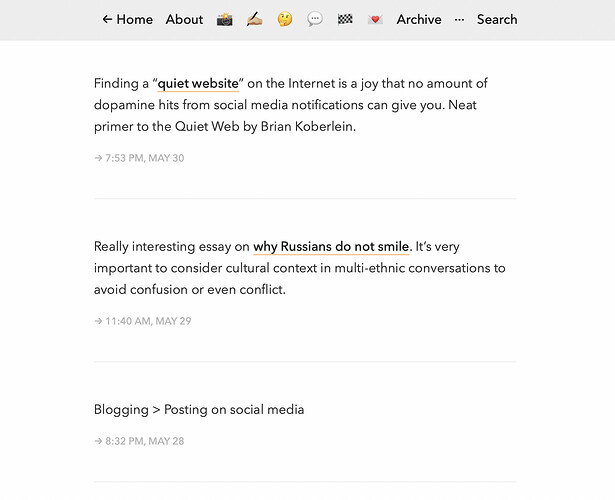 I think the Category name should be displayed as a Heading by default.
Also, how can I display that for now on my micro blog anyway? I use the Marfa theme if that's relevant.
Ideally, I think there should also be an optional description text for each Category to allow bloggers to explain a bit about what the category is tailored for, the kind @Moondeer has added on his microblog. How do I add that Jason?