Thanks for enabling a more recent Hugo version with the new option to use Hugo 0.117. I've been experimenting with this setting but haven't gotten it to work.
Both my primary blog and my test blog exhibits the same behavior:
After enabling the 0.117 and doing a full rebuild, all pages return 404. They both return to a working state after reversing the Hugo version to 0.91.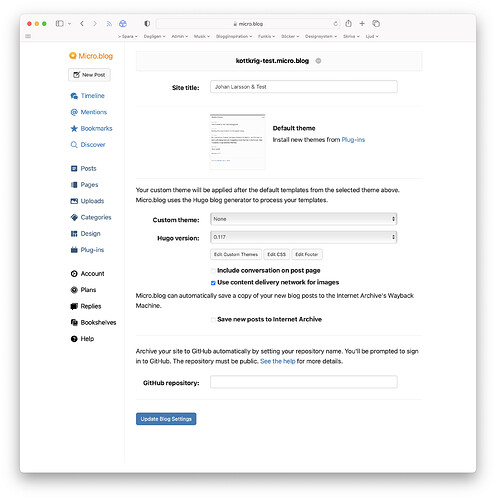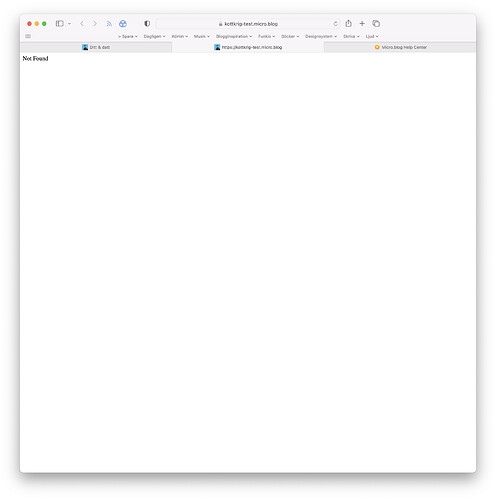 The log doesn't show any errors.